The role of the audioprothesist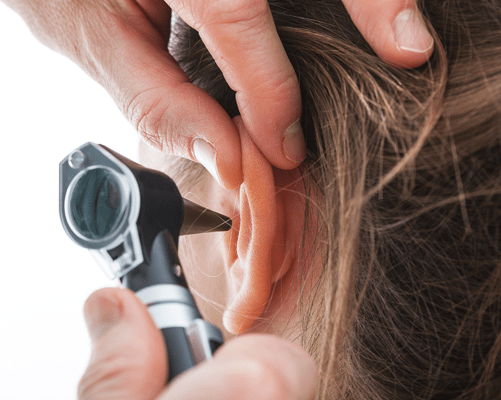 The audioprosthesist is the only healthcare provider in Quebec, authorized by law to practice poses, sale, adjustment and replacement of hearing aids. When fitting devices, the audioprosthesist will assess the specific needs of each patient. It performs specific audiometric tests to correctly check the status of your ears. The audioprosthesist discusses the advantages and disadvantages of each type of aids in order to fully inform the patient, and can then advise on the type of prosthesis suit him personally.
Thereafter, the hearing professional in choosing the channel and the different characteristics of the hearing aids. He now explains the necessary adaptation to the new tools and the right way to use it. We must practice the various manipulations necessary with the patient. After departure, the patient benefits from its hearing aids for a few weeks, and revises audioprosthesist to check the proper functioning. Some tests are then performed to verify the results with devices in place, and the impressions of the patient are disclosed in order to see are completely satisfied. Subsequently, an appointment is required for 6 months, to verify or repair aids, to perform electro-acoustic and audits to provide screened at possible hearing changes. It is important to notify your audioprosthesist immediately if a problem arises because remember that it is the specialist for your hearing aids.
The role of the audioprothesist in everyday practice is not only the fact of adjusting aids for the hearing impaired, but also, and especially, understand, listen and advise his patients. Through consultation, the specialist learns about the tastes, desires and expectations of its patients. It is therefore well equipped to advise on the appropriate choice of their aids, considering their lifestyle. The reactions people have to wearing hearing aids are very diverse. The audioprosthesist must therefore be attentive to his patients to adequately assess their hearing needs, and also to reassure them vis-à-vis their fears. Knowing you well, your advisor will sound you like to hear it then will keep them for you. On the other hand, a patient seeking a small and discreet devices, will be served by the research conducted by the hearing care professional in order to find the adequate hearing aids. It is therefore important to discuss with the audioprosthesist, whether your tastes, your fears and your lifestyle, and even problems after the equipment and your feelings result of wearing aids, since beyond the technical aspect of this profession counselor is there to help you, understand you and know you.
To Clinique auditive Laniel, we are many audioprosthesists available 5 days / week to get an appointment as soon as possible.